Jewish Holiday Calendar
Note: For December 2017 site updates, please scroll past this entry....

The Jewish civil year begins in the fall, though the Biblical year begins in spring (Exod. 12:2). Preparations for the fall holidays begin with a thirty day period of teshuvah (repentance) during the (late summer) month of Elul. The following ten days begin with the Feast of Trumpets (i.e., Rosh Hashanah, on Tishri 1) and end with the Day of Atonement (i.e., Yom Kippur, on Tishri 10). These first ten days of the new year are called the "Ten Days of Awe" (i.e., aseret ye'mei teshuvah: עֲשֶׁרֶת יְמֵי תְּשׁוּבָה), or simply the Jewish "High Holidays." Just five days after the solemn time of Yom Kippur begins the joyous week-long festival of Sukkot ("Tabernacles"), which is immediately followed by the celebration of Simchat Torah. The holiday of Chanukah occurs in late fall and carries over to the winter season: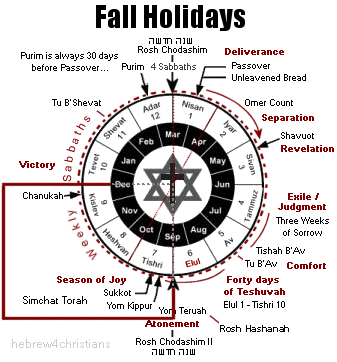 The fall festivals prophetically indicate the Day of the LORD, the second coming of Yeshua, the great national turning of the Jewish people, and the establishment of the reign of the Messiah upon the earth during the Millennial Kingdom in the world to come.

Note that in accordance with tradition, holiday dates begin at sundown. Moreover, some holidays may be postponed one day if they happen to fall on the weekly Sabbath:
Month of Elul (Mon., Aug. 21st [eve] - Wed. Sept. 20th [day])
Five Sabbaths: Noach, Lekh-Lekha, Vayera, Chayei Sarah, Toldot
Yom HaAliyah - a modern holiday established to acknowledge the contibution of olim (Jewish immigrants) to the Jewish state (Thur. Oct 26th; Cheshvan 7).
Sigd - 50th day after Yom Kippur; Ethiopian Jewish holiday (Fri., Nov. 17th)

Four Sabbaths: Vayetzei, Vayishlach, Vayeshev, Miketz
Dates for Chanukah 2017 (5778):

1st Chanukah candle - Tues. Dec. 12th [i.e., Kislev 25]
2nd Chanukah candle - Wed. Dec. 13th
3rd Chanukah candle: Thur. Dec. 14th
4th Chanukah candle: Fri. Dec. 15th
5th Chanukah candle: Sat. Dec. 16th

Dates for Chanukah (continued):

6th Chanukah candle: Sun. Dec. 17th (Rosh Chodesh Chanukah)
7th Chanukah candle: Mon. Dec. 18th
8th Chanukah candle: Tues. Dec. 19th [Zot Chanukah]

Winter Solstice: Wed. Dec. 20th (Kislev 20)
Christmas: Sunday, Dec. 24th at sundown (Tevet 7)
Tenth of Tevet - Thur. Dec. 28th; daytime fast over the seige of Jerusalem
Secular New Year: Sun. Dec. 31st, 2018 (Tevet 14)

Note: Some calendars will list the first day of a holiday without indicating that the holiday actually begins sundown the night before... So, for example, while Chanukah begins Tuesday, Dec. 12th at sundown, some calendars may indicate that it occurs on the following day...




December 2017 Updates


Numbering our Days...



12.08.17 (Kislev 20, 5778) Perhaps the most common stratagem of the devil is to distract people from the truth about reality, or to convince them to believe a lie... Indeed many people live as if God doesn't exist and that death does not occur. Instead of soberly acknowledging that their days are numbered in this world, they deny the reality of death, living as if the present moment will last forever, steadfastly ignoring any idea of judgment to come. Yeshua warned us, however, that "nothing is hidden except to be made manifest; nor is anything secret except to come to light" (Mark 4:22). We should tremble before such words. Each of us will give account for what we have done with the time given us (Heb. 9:27; 2 Cor. 5:10; Matt. 12:36). Moses therefore prayed to God: "teach us to number our days," that is, help us understand how to make our days count for eternity, to have a "weight of glory" (βάρος δόξης) that will shine in the world to come...

"As for man, his days are as grass. . . the wind passes over him and he is gone" (Psalm 103:15-16). Life goes by so quickly, and we never know when our personal "Rosh Hashanah" will come. "No one knows the day or hour..." That's why it is so vital to be healed and to turn to God while there is still time. So turn to him today and bacharta ba'chayim (בָּחַרְתָּ בַּחַיִּים) - "choose life!" "For this commandment (of turning to God) is not hidden from you, and it is not far away. It is not in heaven... nor across the sea.... Rather, the matter is very near you - in your mouth and your heart" (Deut. 30:11-14; Rom. 10:8-13).

לִמְנוֹת יָמֵינוּ כֵּן הוֹדַע
וְנָבִא לְבַב חָכְמָה
lim·not · ya·me·nu · ken · ho·da
ve·na·vi · le·vav · chokh·mah


"Teach us to number our days
that we may get a heart of wisdom."
(Psalm 90:12)





Download Study Card

Despite the frailty and tenuous brevity of our days, may it please the LORD God to shine the power of His radiance upon us, and to establish our works for His praise. May He help us to "number our days" so that we may obtain levav chokhmah (לְבַב חָכְמָה) - a heart of wisdom to live according to His will (James 1:5). Above all else, may the "God of our Lord Yeshua the Messiah, the Father of Glory (אֲבִי הַכָּבוֹד), impart to you a spirit of wisdom and of revelation in the knowledge of Him (רוּחַ הַחָכְמָה וְהֶחָזוֹן לָדַעַת אתוֹ), having the "eyes of your hearts" (ὀφθαλμοὺς τῆς καρδίας) enlightened, that you may know what is the hope to which he has called you" (Eph. 1:17-18). May you be strong, resolute, and fully focused on our LORD, and may God make this real for us: Amen.

[ The following is related to this week's Torah reading, Parashat Vayeshev... ]

12.08.17 (Kislev 20, 5778) From our Torah this week we read: "And a man found him [Joseph] wandering in the fields. And the man asked him, "What are you seeking?" (Gen. 37:15). The sages say this was not an ordinary man but rather an angel sent to encourage Joseph to keep focused despite his forthcoming trials. Note that the Hebrew text literally says the man asked Joseph "to say (i.e., lemor: לֵאמר), 'What will you seek?'" (i.e., mah-tevakesh: מַה־תְּבַקֵּשׁ). In other words, the man asked Joseph to discover what motivated him by asking himself, "What do I seek? What am I looking for?" Indeed, we are often unconscious of what really matters to us. What does your heart seek first of all? Yeshua said, "Seek first the kingdom of God and his righteousness, and all these things will be added to you" (Matt. 6:33). Because Joseph never lost sight of what mattered, he was able to withstand temptation and tribulation for the sake of God's greater blessing.

So what are you seeking today? (John 1:38) The Spirit of the Living God calls out, "Seek Me and live" (Amos 5:4). If you are feeling empty today, ask God to feed you with His life-giving food. Ask Him for energy, power, and strength... Seek the LORD and His goodness. He is faithful and true and will surely answer the sincere cry of the heart: "You will seek me and find me, when you seek me with all your heart."

וּבִקַּשְׁתֶּם אתִי וּמְצָאתֶם
כִּי תִדְרְשֻׁנִי בְּכָל־לְבַבְכֶם
u'vik·kash·tem · o·ti · u·metz·a·tem
ki · tid·re·shu·ni · be·khol · le·vav·khem


"You will seek me and find me
if you search for me with all your heart"
(Jer. 29:13)





Hebrew Study Card


Note that this verse includes the implication that we will discover that the LORD is the answer to our heart's cry for love, significance, purpose, etc., when we search for Him bekhol levavkhem - with all our hearts (but not the other way around). In other words, if we do not search for God authentically - with the full passion of our hearts - then we will not find Him, since God only reveals Himself in the truth of reality. Some things in life are only known in the passion of faith... things like love, beauty, honor, and so on. As Pascal once said, "The heart has its reasons that reason knows not of..."

The problem with many of us is not that we are so hungry, but rather that we are not hungry enough... We settle for junk food when God spreads out his banqueting table before us; we hanker after cheap thrills instead of experiencing the very love of God... There is a "deeper hunger" for life, a more urgent desire, and I pray we are all touched by such yearning; there is a "blessed need" that expresses our soul's cry for God - a "divine discontent" that leads us to a deeper sense of contentment for the heart (Matt. 5:6).

"Seek first the kingdom of God and his righteousness (בַּקְּשׁוּ רִאשֹׁנָה מַלְכוּת אֱלהִים), and all these things will be added to you" (Matt. 6:33). In the end, if we cannot say we have lived well, then nothing else matters... Seeking God is an ongoing journey, a "how" of life, not a recipe or formula, no matter how venerated. Seeking God is the very aim of life, and in the world to come, I am afraid that most of us will regret that we did not pursue the Lord with all our hearts while we had the opportunity to do so. May God help each of us wake up and put first things first in our lives. Amen.

12.08.17 (Kislev 20, 5778) The holiday of Chanukah reminds us that we must remain committed to Torah truth in a godless, and therefore insane, world. After all, since reality is the "handiwork" (i.e., conscious design) of an all-powerful, all-knowing, all-loving, morally perfect, purposive, personal, and spiritual Agency who has been revealed in the Jewish Scriptures, those who deny this reality are living in a state of ongoing delusion. In a sense, the history of humanity - especially as it has been expressed philosophically and politically -- has been nothing less than the conscious design to redefine reality as something that it isn't. "The kings of the earth station themselves, and the dignitaries take counsel together against the LORD and His Messiah" (Psalm 2:1-3). Spiritual warfare is therefore the fight for sanity and truth in a world that prefers madness and self-deception.

In a prophetic sense the story of "Epihpanes" foreshadows the coming time of the "Messiah of Evil" (antichrist) who will one day attempt to "assimilate" all of humanity into a "New World Order" (Dan. 9:27, 2 Thess. 2:3; Rev. 13:7-9, etc.). At first he will appear to be a "world savior" who will broker peace for Israel and the Mideast, but after awhile, like his archetype Epiphanes, he will savagely betray the Jewish people and set up a "desolating sacrilege" in the Holy Place of the Temple (Matt. 24:15). His satanic rise will occur during acharit hayamim - the "End of Days" - otherwise called the period of the Great Tribulation (Matt. 24). The Final Victory of God will be established when Yeshua returns to destroy this Messiah of Evil at His Second Coming. The Holy Temple will then be rebuilt and dedicated by the hand of the true Mashiach of Israel.

The Gemara says that Javan, the descendant of Noah's son Japheth (Gen. 10:2), became the founding father of ancient Greece who inherited Japheth's blessing: "May God give beauty to Japheth (יַפְתְּ אֱלהִים לְיֶפֶת) and let him dwell in the tents of Shem" (Gen. 9:27). This blessing gave him the special ability to found the arts, philosophy, and science, though if these were exercised apart from the influence of Shem, that is, apart from a Torah perspective, such pursuits would ultimately become vain and even dangerous. In other words, even though "all truth is God's truth," human learning must be contextualized in light of the divine revelation. The humanistic mindset deifies knowledge and technique; it understands to believe, instead of believing to understand. For this reason, among others, the spiritual war between Zion and the secular world rages to this hour...

Note: For more on this, please see "Chanukah and Spiritual Warfare."




Power to the Faint..



12.07.17 (Kislev 19, 5778) "Have you not known? Have you not heard? The Eternal One, the LORD, is the Creator of the ends of the earth (בּוֹרֵא קְצוֹת הָאָרֶץ). He does not faint nor grow weary; his understanding is unsearchable. He gives power to the faint, and to him who has no might he increases strength" (Isa. 40:28-29). Human reason has no objection that God can impart strength, but it objects that strength is found in those who are broken and weary – that is, to those mortally wounded in the battle against evil. The principle of the self-life, the ego, religious observance, "doing the law," etc., is a spiritual dead-end. The word is this: God gives strength to the weary, to the faint, to those who are without potency or power. But this means that we first must be emptied, broken, and stripped of our self-sufficiency before the strength of God is manifest in us: "My power is made perfect (τελειοῦται) in weakness" (2 Cor. 12:9). God's way is first to break us, to make us weaker and weaker, so that he can then fill us with the miraculous divine nature. Like all sacrifices that were brought to the altar, we must pass through death to life by means of our union with the Messiah at the cross... It is only after the cross that it may be said, "It is no longer 'I' who lives; now it is Messiah who lives His life in me." There is indeed strength, power, and victory – but such comes after the cross, after we reckon carnal energy as useless. Not by might, nor by power, but by My Spirit, says Adonai Tzeva'ot.

נתֵן לַיָּעֵף כּחַ
וּלְאֵין אוֹנִים עָצְמָה יַרְבֶּה
no·tein · la·ya·ef · ko·ach
u·le·ein · o·nim · otz·mah · yar·beh


"He gives power to the faint,
and to him who has no might he increases strength"
(Isa. 40:29)



Where we read, "Messiah who loved me and gave himself for me" (Gal. 2:20), we emphasize the object of God's redeeming love; we stress that this word is being spoken to "me," and that Messiah's love is poured out "for me." But how can we justify doing so, in light of the innumerable souls that have been brought forth in the world? The Mishnah asks, "Why was man created alone?" and answers so that each person must say the world was created for me. "Whoever destroys a soul, it is considered as if he destroyed an entire world; and whoever saves a soul, it is considered as if he saved an entire world..."

Personal Update: Please keep this ministry in prayer, friends. The warfare has been intense lately, and I have been in the midst of the battle. The enemy of our souls wants me to grow weary and to give up... Please pray for God's provision and strength. Thank you so much!

12.07.17 (Kislev 19, 5778) There are many people who are entirely sincere in their convictions, but they are sincerely wrong... In the time of the Second Temple, for instance, the Zealots despised the rule of Rome. Their political hatred was so extreme that they blindly regarded anyone who didn't share their passion as a personal enemy. In one of the great tragedies of Jewish history, these zealots killed far more Jews than did the Romans themselves! And how many Christians these days "kill" relationships with other believers because of their particular zeal regarding some doctrinal question? I am not suggesting that doctrine is unimportant, of course, but before you pick up that sword to act as God's "executioner," you might do well to consider your heart's attitude...

We need to be careful with our passions. There is a "false zeal" that leads to estrangement and confusion. Withholding love from others is ultimately grounded in an appeal to God as the administrator of Justice. It is an appeal to God as Elohim (אֱלהִים), not as YHVH (יהוה), the Compassionate Source of Life. If we insist on our rights, we appeal to principles of justice, i.e., to God as the Lawgiver. But if we intend to have God be the Judge of others, we must appeal to Him to be our own Judge as well. If we have an unforgiving spirit toward others, we will not be forgiven (Matt. 6:15); if we are judgmental toward them, we ourselves will be put on trial; if we are cruel and ungiving toward them, we will experience life as hellish, miserable and mean. This reciprocal principle of Kingdom life appears throughout Jesus' teaching. According to your faith, be it done unto you (Matt. 9:29).




Sensing the Sacred...



12.06.17 (Kislev 18, 5778) The Torah records God's first act of creation with the imperative utterance: "Let there be light" (i.e., yehi or: יְהִי אוֹר), and then goes on to say that "God separated (וַיַּבְדֵּל) the light from the darkness (Gen. 1:3-4). It is this "separation," or distinction, that is foundational to the concept of kedushah (קְדֻשָּׁה), or "holiness." Holiness is also expressed in the distinction between ordinary and sacred time: "God blessed the seventh day and made it holy" (יְקַדֵּשׁ) because on it God rested from all his work that he had done in creation" (Gen. 2:3). Therefore we are repeatedly told to "distinguish between the holy and the common, and between the unclean and the clean" (Lev. 10:10). Note that the word translated "distinguish" (וּלֲהַבְדִּיל) comes from the same verb used to describe how God separated the light from the darkness. In order to do this, we need understanding (i.e., binah: בִּינָה), or the ability to distinguish between (בֵּין) realms of reality. As it is written, "You shall be holy to me, for I the LORD am holy and I have separated you (וָאַבְדִּל) from other people that you should be mine" (Lev. 20:26).

וִהְיִיתֶם לִי קְדשִׁים כִּי קָדוֹשׁ אֲנִי יְהוָה
וָאַבְדִּל אֶתְכֶם מִן־הָעַמִּים לִהְיוֹת לִי
vi·yi·tem · li · ke·do·shim · ki · ka·dosh · a·ni · Adonai
va·av·dil · et·khem · min-ha·a·mim · li·he·yot · li


"You shall be holy to me, for I the LORD am holy
and I have separated you from the peoples to be mine"
(Lev. 20:26)



There is no other way to approach the Holy One apart from consciousness of His infinite glory and unsurpassable worth. "I will lift up my eyes to the hills" (Psalm 121:1). As the Holy One (i.e., ha-kadosh: הַקָּדוֹשׁ), the LORD (יהוה) is utterly unique, distinct, sacred, and set apart as the only One of its kind. He alone is worthy of true worship and adoration, since He alone is utterly peerless, without rival, and stands in relation to the world as Creator, Redeemer, and Lord. To affirm the LORD is holy is to be conscious that He is utterly sacred.

Note: Being "holy" does not mean being sanctimonious or having a sour face about the world and its carnal pleasures. It has nothing at all to do with affected spirituality, angry pride, or the fear of becoming unclean... Indeed, some of the most holy moments are those of love, joy, peace, as well as times of struggle, sorrow, affliction, and fiery temptation. Holiness is ultimately "ontological," which means it has to do with reality... A person can be holy and yet sinful; he can be holy and yet feel lost or abandoned. On the other hand, a person can be seemingly sinless, morally upright, and yet be completely unholy.




That Light Still Shines...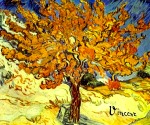 [ The eight-day Festival of Chanukah begins at sundown on Tuesday, Dec. 12th this year... ]

12.06.17 (Kislev 18, 5778) Chanukah is important because it stands in opposition to the propaganda of humanism and its ongoing attempt to deny the reality of the Divine Presence in our lives... It makes bold the statement that reality is not reducible to merely natural categories, and it repudiates the "Hellenistic" conceit that all religions are true, and it especially rejects the arrogant notion that the LORD God of Israel is just "one more member" of some globalist pantheon... Chanukah adamantly denies the politically correct dogma that despair is the universal condition of humanity and that darkness will finally extinguish the light. Like the gospel message, Chanukah scandalizes human rationalism and the solipsism that affirms that "man is the measure of all things." "For everyone who has been born of God overcomes the world (νικᾷ τὸν κόσμον); and this is the victory that has overcome the world- our faith" (1 John 5:4).

The darkness of this world is forever swept back before the overmastering radiance and power of Yeshua, the King of Glory, the Root and Descendant of David, and the Bright Morning Star (Rev. 22:16). Those who believe in Him are given the "light of life" that overcomes the darkness of this world (John 8:12).




Chanukah and Vigilance...



[ The eight-day Festival of Chanukah begins at sundown on Tuesday, Dec. 12th this year... ]

12.06.17 (Kislev 18, 5778) The message of Chanukah is to resist being "assimilated" into this dark world and its benighted culture. As it says in our Scriptures, "Do not be conformed to this world, but be transformed (i.e., transfigured by the light) through the renewal (ἀνακαίνωσις) of your mind, that by testing you may discern what is the will of God" (Rom. 12:2). Notice that the Greek word translated "conformed" is a passive verb (συσχηματίζω, derived from σύν, "with," + σχῆμα, "matrix") which means that we must consciously resist being lulled into accepting this world's various ideologies (matrix) that are crafted to ignore Divine the Presence and Truth. In the realm of the spiritual, there is simply no place of neutrality, and if we are not going forward, then it's likely we are going backward... Therefore we are repeatedly commanded to test the spirits and to examine truth claims. We ask God for wisdom and use the discernment that comes from the Holy Spirit.

הַשְׁלִיכוּ מֵעֲלֵיכֶם אֶת־כָּל־פִּשְׁעֵיכֶם
אֲשֶׁר פְּשַׁעְתֶּם בָּם
וַעֲשׂוּ לָכֶם לֵב חָדָשׁ וְרוּחַ חֲדָשָׁה
hash·li·khu · me·a·le·khem · et · kol · pish·e·khem
a·sher · pe·sha·e·tem · bam
va·a·su · la·khem · lev · cha·dash · ve·ru·ach · cha·da·shah


"Cast away from you all the transgressions
that you have committed,
and make yourselves a new heart and a new spirit."
(Ezek. 18:31)





Hebrew Study Card




Do you now Believe?



12.05.17 (Kislev 17, 5778) Soren Kierkegaard notes that many people read the Gospels after "skipping to the end" and pretending they know the "whole megillah," namely that love wins, and all shall be well... Nevertheless he reminds us that our LORD is completely just and there is no intrinsic advantage given to Yeshua's contemporaries over those who are living today. The same message requires the same faith to encounter the truth of the Teacher. "I AM the resurrection and the life. Whoever believes in me, though he die, yet shall he live, and everyone who lives and believes in me shall never die. Do you believe this?" (John 11:25-26). Or do you suppose that you would have acted in faith had you been alive when Yeshua was here on earth? Consider well. When Mary held her newborn son and changed his soiled clothing, did she then believe he was the Savior of the world? Did she fully understand the "end of the story" at that time? When the disciples watched with horror as their Master was arrested, unjustly condemned, and then brutally crucified, did they then believe God was manifest in the flesh? Did they fathom the depths of God's providential love for them? And even after the resurrection from the dead, when Yeshua had directly appeared to his followers and they watched as he ascended on high, did they trust that eternal death was forever swallowed up by His overmastering and triumphant life?

Do you think our present generation would more readily accept the message of Yeshua more than that generation 2,000 years ago? That generation clamored: "We will not have this man rule over us!" (Luke 19:14), yet is this not the recurrent mantra of spiritual darkness spoken throughout the generations? How many of us read the Gospels and encounter something radically challenging, only to excuse ourselves and pretend that the question is not being asked of us? How many of us "take up our cross" and follow the path of sacrificial love? "But I say to you, love your enemies and do good to them that hate you, bless those who curse you, pray for those who abuse you" (Luke 6:27-28). Many want to believe they are following Yeshua's Torah here but hesitate when they hear such things; they don't really want to trouble themselves by changing or denying their natural impulses... Kierkegaard laments: "The matter is quite simple. The Bible is very easy to understand, but we Christians are a bunch of scheming swindlers. We pretend to be unable to understand it because we know very well that the minute we understand we are obliged to act accordingly."

We must listen with a heart of faith to unlock the truth that speaks to the heart. If you believe only what you can tolerate, however, your faith is actually grounded in your own interests, not in the Divine Voice of Love that seeks to heal the world. "For he is our God, and we are the people of his pasture and the sheep of his hand today -- if you hear his voice" (Psalm 95:7). Today, if you hear his voice and do not harden your heart (Heb. 3:15). "Take care, brothers, lest there be in any of you an evil, unbelieving heart, leading you to fall away from the living God, but encourage one another every day, as long as it is called "today," so that none of you may be hardened by the deceitfulness of sin" (Heb. 3:12-13).




Love's Trust and Promise...



12.05.17 (Kislev 17, 5778) "I would have fainted unless I believed to see the goodness of the LORD..." (Psalm 27:13). Faith is therefore self-authenticating: as you trust in the good, the good will be revealed. As Yeshua said, "According to your faith be it done unto you" (Matt. 9:29). And if it is faith that makes you whole, then its lack makes you sick... As you doubt, so you will lose sight of what is real, true, and abiding. Being cynical is cowardly: "There are two ways to be fooled. One is to believe what isn't true; the other is to refuse to believe what is true" (Kierkegaard). A cynic refuses the possibility of truth because he is afraid of being fooled, and for this fear he willingly closes his eyes to the good. "Believe that life is worth living, and your belief will help create the fact" (William James). When we trust God's promises, we affirm an unseen good even if the present hour is shrouded in darkness. Faith sees beyond "the seen" to the unseen (2 Cor. 4:18). The "seen" is not ultimately real, and consequently faith is exiled from the vanity of the present hour. Therefore affirm your faith, friend. Refuse the darkness of fear by choosing to believe in the reality of God's love for your soul, despite the mess you've made of your life. Affirm that God's love is more real, more substantive, and more valuable than anything disclosed in this world that fades away.

12.05.17 (Kislev 17, 5778) Though it is important to guard our sincere convictions and to be passionate about what we believe, we must nevertheless be careful to walk in humility before the mystery of life... After all, much is inscrutable to us, much is beyond our understanding, and therefore, if we are honest, we should be reverent before the "sacred secrecy" of everything. Fanaticism and intolerance (whether secular or religious) is motivated by willful ignorance of the marvelous complexities that pervade existence. The fanatic invariably seeks to reduce life to a simple formula, recipe, and a generalization. The humble person, on the other hand, freely confesses that they "walk by faith, not by sight" -- by hearing the Word of God and heeding what the Spirit of God is saying to the heart... For now we "see through a glass darkly," which literally means "in an enigma" (ἐν αἰνίγματι). An enigma (or riddle) is an analogy given through some resemblance to the truth, though quite often the correspondences are puzzling and obscure. Hence, "seeing through a glass darkly" means perceiving obscurely or imperfectly, looking "through" something else instead of directly apprehending reality. We see only a reflection of reality, and our knowledge in this life is indirect and imperfect. This is contrasted with the "face to face" (פָּנִים אֶל־פָּנִים) vision and clarity given in the world to come, when our knowledge will be clear and distinct, and the truth of God will be fully manifest and no longer hidden. Being "face to face" with reality means being free of the riddles, the analogies, the semblances, etc., which at best adumbrate our way.. Such reflection should make us humble whenever we share our faith. "Now we know in part, but then shall we know in whole" (1 Cor. 13:12). Let therefore repeat that an honest theology must find a place for mystery, for "seeing through a glass darkly," and for the apprehension of awe and wonder.

"A genuine faith must recognize the fact that it is through a dark glass we see; though by faith we do penetrate sufficiently to the heart of the mystery so as not to be overwhelmed by it. A genuine faith resolves the mystery of life by the mystery of God. It recognizes that no aspect of life or existence explains itself, even after all known causes and consequences have been traced. All known existence points beyond itself. To realize that it points beyond itself to God is to assert that the mystery of life does not dissolve life into meaninglessness...." (Reinhold Niebuhr)

Since the LORD God is called the Infinite One (אֵין סוֹף) whose understanding is without limit (Psalm 147:5), we must use analogies, metaphors, symbols, allusions, parables, poetry, and other linguistic devices (as well art and music) to convey spiritual truth and meaning. We compare (συγκρίνω) spiritual things with spiritual (1 Cor. 2:13). Some of the classical "mystics" have said the way to God is through the transcendence of words altogether, though most of them use imagery and poetry to speak about "ineffable" reality. Others, like Soren Kierkegaard, use "indirect communication" to evoke the decision to believe, to find hope, and to walk by faith. The truth can be found, not by means of humanistic learning, but by special revelation and encounter with the Truth of God.

For more on this topic, see "Mystery and Humility: Living in the Divine Connection."




A Dangerous Drifting...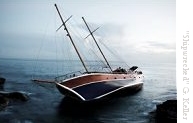 12.05.17 (Kislev 17, 5778) Spiritually speaking, the greater danger is not some spectacular sin but rather the imperceptible drifting away of the heart, a cooling of passion, a failure to tend the fire of our inner altar.... Therefore we are earnestly admonished to "pay more careful attention to what we have heard so that we do not drift away" (Heb. 2:1). The nautical metaphor is clear: we must be anchored to the truth lest we become shipwrecked in our faith. Drifting is often imperceptible, and occurs slowly, though the end result is as deadly as openly turning away from God in outright apostasy. As C.S. Lewis once wrote, "The safest road to hell is the gradual one - the gentle slope, soft underfoot, without sudden turnings, without milestones, without signposts." The grave danger today is to quietly and invisibly give up hope, to unconsciously "go with the flow," to become comfortably numb, to fall asleep, and therefore to die inside... It is far more dangerous to ignore God's mercy, or to make a pretense of knowing God's grace, than it is to blatantly break his law. Therefore the urgent need is to remember, to hear, and to awaken the soul to face the truth about reality. We must focus the heart, concentrate the will, and consciously "set" the Lord always before us (Psalm 16:8). Each day we must awaken from our emptiness to reaffirm the central truth: "Shema Yisrael, Adonai Eloheinu, Adonai echad; and you shall love the LORD your God with all your heart and with all your soul and with all your might" (Deut. 6:4-5). "Awake, you who sleep, Arise from the dead, And Christ will give you light" (Eph. 5:14).




May His Light Shine...



[ The word "Chanukah" is not mentioned in the Torah or the Tanakh, but it is explicitly mentioned in the New Testament (John 10:22-ff), so in a sense it was the Christian church that has perpetuated the observation of Chanukah and preserved its significance over the centuries...]

12.04.17 (Kislev 16, 5778) Should Christians celebrate Chanukah or should they reject it because it is generally associated with Jewish nationalism (and later rabbinical tradition)? Well, first it's important to remember that had God not given the victory to the Maccabees, then the Temple would have been razed and Jewish identity would have been lost. Worse yet, Jewish assimilation into Greek culture might have jeopardized the coming of the Messiah Himself. Moreover Chanukah is a prophetic holiday: Just as Daniel prophesied about how the Messiah Himself would be "cut off" for the transgression of God's people (Dan. 9:24-27), so he foresaw the ultimate doom of the Antichrist by the hand of the Messiah himself (Dan. 8:23-25). Indeed Yeshua taught that the "little horn" (i.e., Antiochus) prefigured the greater "Abomination that makes Desolation" to come (Matt. 24:15-22, Mark 13:14; cp. Dan. 9:27, 11:31;12:11). Yeshua was of course speaking centuries after Antiochus set up an altar to Zeus and offered a pig in the Temple, and therefore it is clear that He was prophesying of a future "abomination that makes desolation" that would occur later in Jewish history (2 Thess. 2:3-4). We are fast approaching that time of Great Tribulation, friends....

Secondly, as I've stated in my Christmas article, it is entirely possible that Yeshua was born during the festival of Sukkot (in the middle of the seventh month), when God chose to "tabernacle" with us (Immanuel), and this implies that Yeshua would have been conceived nine months earlier, during the season of Chanukah. (Put the other way around, if Yeshua were conceived in late Kislev (Nov/Dec), he would have been born 40 weeks later during Sukkot.) Chanukah then would commemorate the miracle of the Incarnation -- when God the Son chose to divest Himself of his regal glory to begin his redemptive advent into this dark world -- an event which undoubtedly is the among the most significant in all of sacred history... In that case the message of Chanukah is that the true Light of the World has come in the Person of Yeshua the Messiah (John 8:12; 9:5).

Note: It is likely there is a Sukkot and Chanukah connection. According to early Jewish tradition (preserved in Megillat Antiochus, 2nd Century AD), since the Maccabees were unable to celebrate the holiday of Sukkot at its proper time in the fall, they decided that it should be observed after the Temple was restored, which they did on the 25th of the month of Kislev in the year 164 B.C. Since the festival of Sukkot lasts eight days, this became the timeframe adopted for Chanukah as well. For more see "Why Christians should celebate Chanukah."




Respect Precedes Torah...



12.04.17 (Kislev 16, 5778) It is written in the Torah: "These are the judgments (מִשְׁפָּטִים) which you shall set before them" (Exod. 21:1), which implies that there must be the recognition of basic social obligation and common decency exchanged between people before the obligation between an individual and God can be truly embraced (see Matt. 5:23-24). This axiom may be succinctly summed up as, "respect precedes Torah" (i.e., derech eretz kadmah la'Torah: דרך ארץ קדמה לתורה), since without any form of fellow-feeling, sympathy, or genuine civility, we are left with dark cynicism, anarchy, anomie, and despair... Therefore all of the Torah demands that you will show genuine respect -- both to God but also to others (including yourself!) -- as a spiritual precondition for all that follows. To be able to hear the truth you must respect yourself... Showing respect is not "optional" for us, nor is it possible to respect God when we contemn or damn others. In other words, respecting others is a logically and spiritually necessary condition for truly honoring and respecting God, so we need to be careful to use the "good eye" and make a conscious effort to interpret one another charitably, with good intent... Of course this message is radically countercultural in light of the propaganda of this world, where everyone is taught to flatter themselves and to assume that they are "victims" of various forms of oppression... As we move into the prophesied "End of Days" (אַחֲרִית הַיָּמִים), the world is becoming more and more a place of cynicism, anarchy, anomie, and despair. Civil law is flouted and every person does "what is right in his own eyes." Let us show the way of truth to others by respecting them as people of inherent dignity and value, made in the image and likeness of God.

Note: Some people get so worked up about celebrating holidays and observing dates that they seem to forget the most essential truth of all, namely to love and respect one another... That is the meaning of Shema, after all. Not that there isn't a place for honest disagreement among people of good will, but certainly if your doctrine leads you to damn or despise others, you've made a wrong turn somewhere. Back up; rethink your assumptions; humble yourself and ask God for charity and forgiveness. Remember that as you judge others so you judge yourself, and therefore it is essential to learn to b'tzedek, that is, using the "good eye." Please understand that I am not saying the holidays are unimportant to us, but there are exigencies that arise and other matters that we must esteem as even more important that the exact time of the new moon or the exact date for the birth of the Messiah, etc. Shalom.

[ The eight days of Chanukah begin Saturday, Dec. 24th at sundown this year... ]

12.04.17 (Kislev 16, 5778) For each of the days of Chanukah we light candles, kindling one for the first day, two for the second, and so on until we reach the climactic eighth day, when all shine together. Some of the sages say the word "Messiah" (i.e., mashiach: מָשִׁיחַ) may be regarded as an acronym for the phrase "we light throughout the eight days of Chanukah," i.e., מַדְלִיקִין שְׁמוֹנָה יְמֵי חֲנוּכָּה: madlikin (מ) shemonah (שׁ) yemei (י) Chanukah (ח). Indeed, the central lamp of the Chanukah menorah is called the shamash (שַׁמָש), the "Servant" that bears the original flame that kindles all the others. The salvations, wonders, and solace that God performed for us "in those days, at this time" therefore prefigure the greater deliverance we have in Yeshua, the Suffering Servant and Light of the World...

[ The following is related to this week's Torah reading, Parashat Vayeshev... ]

12.04.17 (Kislev 16, 5778) More chapters of the Torah are devoted to the life of Joseph than to the account of creation, the story of Adam and Eve, the flood of Noah, the call of Abram to the promised land, the miraculous birth and (near) sacrifice of Isaac, the transformation of Jacob into Israel, and so on. Perhaps Joseph is given such prominence in Scripture because his life depicted both the Suffering Servant (Yeshua's first advent) and the One who reigns at the right hand of the power on high and delivers Israel (Yeshua's second advent). The life of Joseph provides a "prophetic outline" of Yeshua the Lord, the One who is both Mashiach ben Yosef (מָשִׁיחַ בֶּן־יוֹסֵף), "the Messiah son of Joseph," as well as Mashiach ben David (מָשִׁיחַ בֶּן־דָוִד), "the Messiah the Son of David."

For more on this subject, including 60 ways in which Joseph prefigured the advent of Yeshua the Messiah, see "Mashiach ben Yosef."

[ The eight day holiday of Chanukah begins Tuesday, December 12th this year... ]

12.03.17 (Kislev 15, 5778) Many Bible scholars infer that the prophet Daniel (6th Century BC) foresaw the rise of Alexander the Great centuries beforehand in the vision of a "male goat running from the west" that had a conspicuous horn between its eyes (see Dan. 8:1-12; 21-22). This goat destroyed the power of the kings of Media and Persia (symbolized by two horns on a ram, see Dan. 8:20). Though the "goat" (Alexander) became exceedingly great, eventually its horn was "broken into four [kingdoms]," and out of these four horns arose a "little horn" (i.e., the Seleucid king Antiochus "Epiphanes," c. 175-163 BC) who had authority over "the glorious land" (i.e., Israel). This "little horn" (קֶרֶן מִצְּעִירָה) greatly magnified itself, cast down some of the stars (i.e., righteous souls), took away the sacrifices, and defiled the very Sanctuary in Jerusalem. As we will see, Chanukah ultimately is a prophetic message regarding the End of Days and the victory of our Messiah...

Antiochus is perhaps most notorious for setting up an altar to Zeus over the altar of burnt offering in Temple compound and sacrificing a pig within the Sanctuary of the Temple itself. This sacrilege is otherwise known as the "abomination of desolation" (שִׁקּוּץ מְשׁמֵם) that was decreed to occur 2,300 days into Antiochus' reign (Dan. 8:13-14). Notice, however, that Daniel's prophecy has a "dual aspect" to it, and the description of the rise of the "little horn" (in Dan. 8:9-10) suggested something far more portentous than the reign of a local tyrant. This horn "grew exceedingly great toward the south, toward the east, and toward the glorious land. It grew great, even to the host of heaven. And some of the host and some of the stars it threw down to the ground and trampled on them."

In light of other New Testament scriptures, it is clear that this "exceedingly great horn" refers to future world leader (sometimes called the "Antichrist") who would one day attempt to "assimilate" all of humanity into a "New World Order" (Dan. 9:26-27, 2 Thess. 2:3; Rev. 13:7-9, etc.). It is likely that it was this sense of the "abomination that makes desolation" that Yeshua referred to in Matt. 24:15 and Mark 13:14, and it is this "abomination that makes desolation" that will be overthrown by Yeshua at the end of the Great Tribulation period (Dan. 8:23-25; Matt. 24:30; Rev. 19:11-16; 20:2, etc.).



The intertestamental Book of Maccabees (c. 2nd Century BC) tell us more about this "little horn" and his vicious oppression of the Jewish people. Antiochus installed Hellenistic Jews to the priesthood and demanded the adherence to Hellenistic cultural ideals. He established edicts that prohibited observing the weekly Sabbath and the other biblical festivals. The reading of the Torah was outlawed and all copies of it were ordered to be burned. Temple sacrifices were forbidden; circumcision was outlawed and the penalty for disobedience was death. Women who disobeyed the edict by circumcising their sons were paraded about the city with their babies hanging at their breasts and then thrown down from the top of the city wall (2 Macc. 6:1-11). Many Jews fled and hid in the wilderness and caves and many died kiddush HaShem - as martyrs (see Heb. 11:36-39). Eventually Jewish resistance to this imposed Hellenization meant war. In 164 BC, in Modin, a small town about 17 miles from Jerusalem, Mattityahu (Matthias), a Hasmonean priest, and his five sons took refuge. When Antiochus' soldiers arrived at Modim to erect an altar to Zeus and force the sacrifice of a pig, Mattityahu and his sons rose up and killed the Syrians. They then fled to the Judean wilderness and were joined by other freedom fighters. After some organizing, they soon engaged in successful guerrilla warfare against their Syrian/Greek oppressors. The three-year campaign culminated in the cleansing and rededication of the Temple (for more on this subject, see Chanukah and Spiritual Warfare).

Note: For more on this subject, see "Why Christians should celebate Chanukah."

12.03.17 (Kislev 15, 5778) In our Torah portion for this week (i.e., parashat Vayeshev), we read how Joseph's jealous brothers stripped him of his "coat of many colors" and threw him into a pit -- a providential event that eventually led to the deliverance of the Jewish people by the hand of a "disguised savior." Indeed, the life of Israel's chosen son Joseph foreshadowed the two advents of Yeshua our Messiah: first as Israel's Suffering Servant, and second as the national deliverer of the Jewish people during tribulation...

For more information, please read the Torah summary page for Vayeshev and its related articles. You can also download the Shabbat "Table Talk" for the portion or listen to the "Shavuah Tov" audio broadcast for Vayeshev as well:


Holiday Note:

This year the eight days of Chanukah begin on Tuesday, December 12th at sundown (1st candle) and will run through Tuesday, December 19th. The tradition is that on the first night of Chanukah one flame is lit, on the second night two, and so on until the eighth night when eight flames are lit. In this way we remember the 'growth' of the miracle.




No Followers at Secondhand...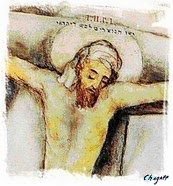 12.01.17 (Kislev 13, 5778) Soren Kierkegaard reminds us that there are no followers of Yeshua "at secondhand," and that all of us are therefore truly "contemporaries" of the resurrected Messiah. God is not a respector of persons, and there remains the same proximity between Yeshua's contemporaries and those of us who are living today, near the end of this age. No one can "follow Jesus" by reading the abstract speculations of theologians, just as no one can learn about Him as an archaeologist might study a relic of the past... No, the Name of God, the Tetragrammaton (יהוה), means: "God is Present" (i.e., it is a play on the Hebrew verb hayah [הָיָה], "to be"), and therefore we only come to know God through living faith - just as Yeshua's first disciples came to realize who He was... The same may be said regarding our spiritual "adoption" in heaven: Each person, whether Jew or Gentile, must be adopted into God's family... Our identity is a matter of faith in God's promises, not on race, DNA, or family lineage. If you are truly one of God's children, understand that God is your Heavenly Father and that relationship takes priority over the seeming way of the flesh in this world... Just as there are no "secondhand" disciples so there are no secondhand children. God doesn't have any grandchildren in heaven, only children: He is not your "heavenly grandfather" but your heavenly Father (אֲבִיכֶם בַּשָּׁמַיִם).

Dwight Moodly once said, "God sends no one away empty except those who are full of themselves." Similarly, Matthew Henry observed that "many ask good questions with a design rather to justify themselves than inform themselves, rather proudly to show what is good in them than humbly to see what is bad in them." It is rarely the "professor" or even the "admirer" who evidences real faith, since they are often moved by motives that disclose something other than the heart of the Father:

"Loftiness is naturally an easy thing, and to feel oneself drawn to it is easy enough. But Christ who from on high draws all men to Himself does not take them out of the world where they live, and therefore to everyone who is drawn unto Him in the heights will experience lowliness and humiliation as a matter of course.

This Christ knows very well; and He knows also that the permission to begin with the easiest, or with what seems the easiest, is a necessary deceit in the process of education, and that the fact of it's becoming harder and harder is in order that life may become in truth a probation and examination… A man has to be handled carefully, and hence it is only little by little that his task is made clear to him, little by little he is screwed tighter and tighter by the greater and greater and greater effort of probation and examination. So little by little it becomes for the individual a serious truth that to live is to be examined, and the highest examination is this: whether one will be in truth a Christian or not." (Kierkegaard, Training in Christianity)


While many people may "admire" Yeshua's ethical teachings, they stumble when they are confronted with His cross... Yet this is the heart of the message of God's love: the greatest good is revealed in the suffering of Yeshua for our sins (1 Cor. 2:2). The Master of Life was "despised, rejected of men, a man of sorrows and acquinted with sickness" from whom people turned away their faces in disgust (Isa. 53:3) -- and we are called to take up the cross and follow Him... "When Christ calls a man, he bids him come and die..." We identify with the mission of God's love and smolder through the days and nights under constant self-examination our heart's motivation. Following Yeshua means being a witness to His truth, and retaining the message of His love in a world of ambiguity, pain, and testing....

For those who are God's children, testing in this age is designed to impart the character and image of God's son within our hearts. As C.S. Lewis once remarked, "God doesn't love you because you are good, but He will make you good because He loves you." He shows us a "severe mercy..." It is a fearful thing to fall into the hands of the Living God (אֱלהִים חַיִּים), though I would rather be corrected by our LORD than to be judged along with this world.




No Ordinary People...



12.01.17 (Kislev 13, 5778) Does Torah teach the immortality of the personal soul? The early sage Resh Lakish taught that though the days of the righteous die, they themselves do not die: "It does not say (1 Kings 2:1), 'And David drew near to die,' but 'the days of David drew near to die' (וַיִּקְרְבוּ יְמֵי־דָוִד לָמוּת); likewise of Moses it was not said (Deut. 31:14), 'the time draws near for you to die,' but 'your days have drawn near to die' (קרְבוּ יָמֶיךָ לָמוּת); and likewise of our father Jacob it was said (Gen. 47:29), 'the days of Israel drew near to die' (וַיִּקְרְבוּ יְמֵי־יִשְׂרָאֵל לָמוּת), though not Jacob himself." This teaches us that though "our days" may die, our souls never die. As Yeshua told those who doubted the reality of resurrection, where the Scripture says, "I Am of the God of Abraham, and the God of Isaac, and the God of Jacob," it thereby implies that the LORD is not God of the dead, but of the living (Matt. 22:32). Indeed the sacred Name YHVH (יהוה) means that "God is Present" (the Name comes from wordplay on the verb hayah [הָיָה], "to be")... As it says, "He who keeps Israel will neither slumber nor sleep" (Psalm 121:4).

As C.S. Lewis said, "It is a serious thing to live in a society of possible gods and goddesses, to remember that the dullest and most uninteresting person you talk to may one day be a creature which, if you saw it now, you would be strongly tempted to worship, or else a horror and a corruption such as you now meet, if at all, only in a nightmare. All day long we are, in some degree, helping each other to one or other of these destinations. It is in the light of these overwhelming possibilities, it is with the awe and the circumspection proper to them, that we should conduct all our dealings with one another, all friendships, all loves, all play, all politics. There are no 'ordinary' people. You have never talked to a mere mortal. Nations, cultures, arts, civilizations -- these are mortal, and their life is to ours as the life of a gnat. But it is immortals whom we joke with, work with, marry, snub and exploit - immortal horrors or everlasting splendors" (The Weight of Glory).

There are no "little people" in God's eyes, since each soul has been created by Him for His glory and purposes... Nothing is trivial. In the world to come you will be shocked to understand that everything you thought, everything you said, and everything you did was given to you from above, and therefore has tremendous significance (Matt. 12:36-37). Indeed, your entire life is on loan from heaven itself...




Flowers of Providence...



12.01.17 (Kislev 13, 5778) "Why are you so anxious? Take a lesson from the wildflowers... They neither toil nor spin, yet even Solomon in all his royal glory was not arrayed like one of these ... And if your heavenly Father gives such attention to the appearance of flowers, many of which grow in unseen places, surely he will attend to you, too" (Matt. 6:28-30). So relax; do not let worry blind you to God's ongoing care; do not live as those without faith. As his child, you have a place in your Father's heart; you have a share in his house above. See the Lord as your Dwelling Place "in all generations"; behold his unchanging glory despite the fleeting shadows of this world.

אֲדנָי מָעוֹן אַתָּה הָיִיתָ לָּנוּ בְּדר וָדר
Adonai · ma·on · at·tah · ha·yi·ta · la·nu · be·dor · va·dor


"O Lord, you have been our dwelling place in every generation"
(Psalm 90:1)



The Eternal is our refuge, our "dwelling place," in all generations, and that means in the present generation as well, on the other side of fleeting appearances of this world. When we pray to God as Avinu She-bashamayim, "Our Father in Heaven," we are calling to the One (שֶׁ) who is in (בּ) the midst of the waters (שָׁמָיִם) of Life. As we contemplate God's Eternality and power, may we realize the wonder and sanctity of our short time here.

The bloom of every flower is by eternal purpose, and not one common sparrow is forgotten by your Heavenly Father (Luke 12:6). God's irresistible providence comprehends and orders all things, in every possible world -- from the realm of the subatomic to the cosmic motions of the heavenly bodies. The LORD is the Center: "All things were created by Him, and for Him" and in Him all things consist (συνεστηκεν, lit. "hold together") (Col. 1:16-17). In light of God's providential ordering of our lives, Blaise Pascal asked, "What is left for us but to unite our will to that of God himself, to will in him, with him, and for him the thing that he has eternally willed in us and for us." The Mishnah says it this way: "Do His will as if it was your will that He may do your will as if it was His will" (Avot 2:4). In other words, what else can we do but learn to trust, accept, and to say "yes" to life -- even if at times we may feel like strangers in exile... All our days are ordained; recorded in God's scroll. Therefore may God "teach us to number our days to get a heart of wisdom" (Psalm 90:12).




Finding Perfect Peace...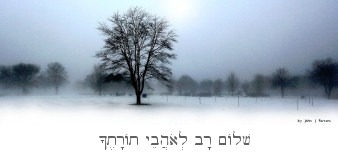 12.01.17 (Kislev 13, 5778) Fear (and it's offspring, anger) create a sense of exile within the heart. As we focus on the LORD and spiritual reality, there is no fear, since God's light and love overcome all our darkness (John 1:5; 1 John 4:18; 5:3). The Spirit of God calls out: "Fear not, for I have redeemed you; I have called you by name, and you are mine" (Isa. 43:1). God has personally redeemed you, friend; He calls you by name, and you belong to Him. The Lord loves you with an everlasting love and draws you close (Jer. 31:3). He will never leave nor forsake you, even if you might face waters that seem to overwhelm or fires that seem to devour (Isa. 43:2). The LORD will keep you in "perfect peace" - the "peace of Peace" (שָׁלוֹם שָׁלוֹם), when you set your mind on Him (Isa. 26:3).

יֵצֶר סָמוּךְ תִּצּר שָׁלוֹם שָׁלוֹם כִּי בְךָ בָּטוּחַ
בִּטְחוּ בַיהוָה עֲדֵי־עַד כִּי בְּיָהּ יְהוָה צוּר עוֹלָמִים
ye·tzer · sa·mukh · titz·tzor · sha·lom · sha·lom · ki · ve·kha · ba·tu·ach
bit·chu · vadonai · a·di-ad · ki · be·Yah · Adonai · tzur · o·la·mim


You will keep him in perfect peace whose mind is stayed on you, for he trusts in you.
Trust in the LORD forever, for Yah the LORD is an everlasting rock.
(Isa. 26:3-4)





Hebrew Study Card

When we forget that God is in complete control of all things, we tend to grow anxious... Feeling worried comes from focusing on ourselves, a perspective that can make us feel alone, forgotten, and even victimized in this world. Worry moves us to defend ourselves, to seek refuge in our own devices, and to forfeit the will of God according to the dictates of lesser fears... The sages say it is not permitted to worry: "To worry is a sin; only one sort of worry is permissible; to worry because one worries." We should worry that we worry because this indicates our hardness of heart and our unbelief! God's name YHVH (יהוה) means "Presence," "Breath," "Life," and "Love." So why be anxious for "tomorrow"? We really only have this moment, but this moment is entirely sufficient when we walk in the light of God and seek to know him in all our ways. "Let the peace of God rule in you" (Col. 3:15).




Our Common Struggle...



[ The following entry is related to this week's Torah reading, parashat Vayishlach... ]

12.01.17 (Kislev 13, 5778) Jacob's struggle to find healing is also our own. Each of us must resolve the pain of our past by knowing ourselves as accepted in the present; each of us must "struggle with the Angel" to overcome the voices of doubt and condemnation that may haunt our thinking. We may be wounded in our fight to take hold of God's love, but truth of that love will never be vanquished! If God has called to your heart, keep pressing on! Take hold of your high calling! Endure the "dungeons of life." Keep believing that your deliverance will come! There is a future and a hope for you (Jer. 29:11).

וְיָדַעְתָּ כִּי־יְהוָה אֱלהֶיךָ הוּא הָאֱלהִים
הָאֵל הַנֶּאֱמָן שׁמֵר הַבְּרִית וְהַחֶסֶד לְאהֲבָיו
וּלְשׁמְרֵי מִצְוֹתָיו לְאֶלֶף דּוֹר
va·ya·da·ta · ki · Adonai · e·lo·he·kha · hu · ha·e·lo·him
ha·el · ha·ne·e·man · sho·mer · ha·be·rit · ve·ha·che·sed · le·o·ha·vav
ul·shom·rei · mitz·vo·tav · le·e·lef · dor


"Know therefore that the LORD your God is God,
the faithful God who keeps covenant and steadfast love with those who love him
and keep his commandments, to a thousand generations."
(Deut. 7:9)



Recall that Jacob testified to his brother Esau: "God has dealt graciously with me, and I have enough" (Gen. 33:11), literally, "I have everything" (יֶשׁ־לִי־כל). However even after Jacob was renamed "Israel" by the Angel, the Torah still often calls him "Jacob," which suggests that our spiritual transformation is often three steps forward, two steps back...